Empower your retail and event space with attractive holographic visuals on the Dsee-65 series hologram fans from Dseelab, this is an extremely sophisticated device that requires no complicated setups and programming, all you need to do is to upload your content conveniently over WiFi with your smartphone (Android and iOS supported) or PC.
Want to go big? Sure you can, the Dsee-65 series supports connecting up to 100 units of the same model, this is sure to impress your audience and customers with an unforgettable experience that makes your space an Instaworthy spot.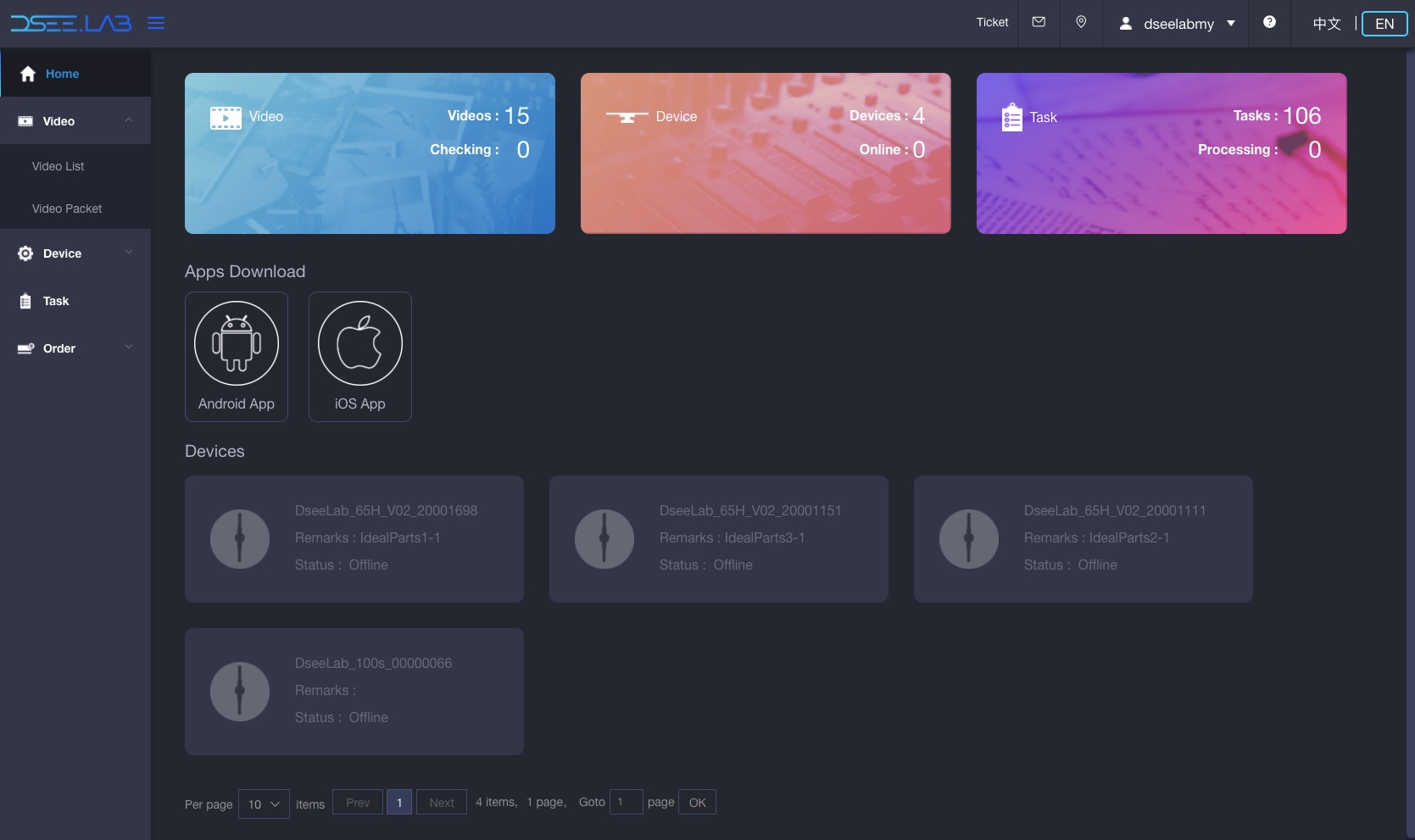 Have multiple spaces that you want to manage and monitor the devices properly? All Dsee-65 series support Dseelab's Cloud Management System, where you can remotely control devices playback and content in just a few clicks, we provide a free 1-year subscription with every new device purchased, activated when you first connect it to the cloud.
KLGadget Creative Media Sdn Bhd is the authorized partner of Nanjing Dseelab Digital Technology in Malaysia and Singapore.
Dsee-65 series is available with the following models:
Dsee-65H
Resolution: 720x720
Memory: 16GB
Supported file formats: MP4, AVI, JPG, GIF
Brightness: 1600cd/m2
Power Consumption: 70W
Estimated Lifespan: 30000 Hours
Dsee-65X
Resolution: 1024x1024
Memory: 16GB
Supported file formats: MP4, AVI, JPG, GIF
Brightness: 1400cd/m2
Power Consumption: 70W
Estimated Lifespan: 30000 Hours
Dsee-65HDS (HDMI Model)
Resolution: 1024x1024
HDMI Spec: HDMI 1.4
Supported file formats: MP4, AVI, JPG, GIF
Brightness: 1500cd/m2
Power Consumption: 70W
Estimated Lifespan: 30000 Hours
Customer comments
| Author/Date | Rating | Comment |
| --- | --- | --- |