Shanling offers with its Q1 an extremely compact and high-performance player, perfect for high quality listening on the move or at home!

Resolutely HiFi
Developed to offer the best sound quality and support for high-resolution files, the Q1 incorporates an ESS Sabre ES9218P chip that is both DAC and headphone amplifier. Delivering more power than the vast majority of smartphones, the DAP can be used with many demanding headsets as well as high-sensitivity EMIs while maintaining excellent audio performance.
Retro Design
Inspired by the designs of the 1940s and 1950s, the Q1 benefits from an aesthetic that is unique in the personal music player market. With soft, rounded corners, pastel colors and chrome elements, the Q1 moves away from the coolness of the many DAP designs on the market.
Modern OS
The Q1 incorporates Shanling's in-house operating system, MTouch OS, offering excellent tactile ergonomics for smooth navigation and quick access to the many features. Developed in-house, the system is constantly evolving, with new features being added on a regular basis to meet the needs of users around the world.
Bluetooth
As compact as it is, the Shanling Q1 also benefits from full and powerful Bluetooth connectivity. It supports high-quality LDAC, aptX and AAX codecs and is compatible with most Bluetooth headsets and speakers.
The Q1 can be connected to other devices to be used as a wireless HiFi amplifier. This allows you to enjoy any streaming service, your audio files or even your movies while enjoying the sound quality of the Q1.
Shanling's DAP can also be connected via USB to a computer to provide a high-performance Bluetooth connection that supports high-quality audio codecs.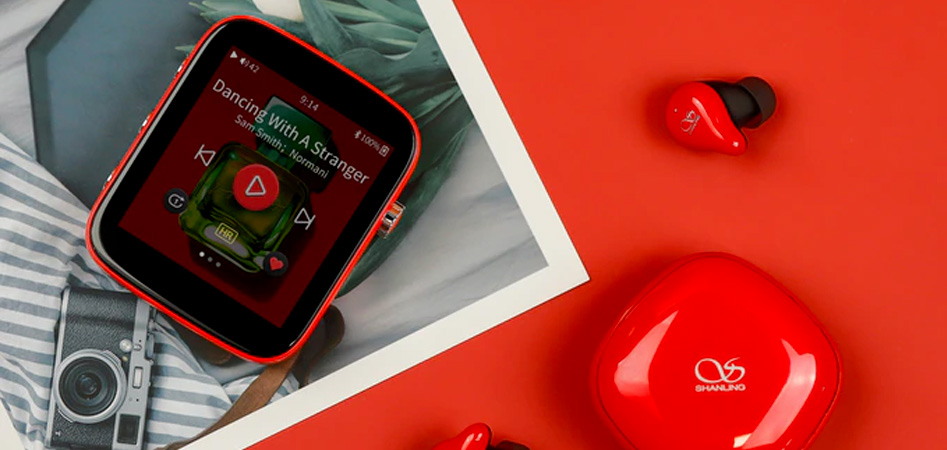 Hi-Res Audio
The Shanling Q1 complies with Hi-Res Audio certification and supports high sample rates up to 32bit 384kHz PCM and DSD128. So you can enjoy your high quality audio files without downsampling or conversion.
Expandable memory
To adapt to the music library of each person, the Q1 is equipped with a Micro SD port. So you can adapt the storage capacity of your player to your needs.

Micro SD card sold separately.
DAC / USB Amplifier
While the Shanling Q1 will be the ideal companion for traveling with you, it is equally suitable for use at home or in the office. In the latter case, simply connect the DAP to your computer to enjoy an enhanced sound card that supports Hi-Res files up to 24bit 192kHz.
USB Output
For even better audio quality, the Q1 can be connected via USB to a dedicated HiFi DAC. The DAP then works as a source, with the conversion being done by your DAC. This USB-C output also allows the Q1 to be used with many current headphones and earphones.
Compact size
To make you forget yourself on the go, the Q1 has a compact size and fits easily into a pocket. It features a 2.7" screen and its dimensions are only 75 x 62 x 16.5mm.
Physical Controls
While the touch screen of the Q1 allows intuitive and efficient navigation, it is also possible to control the playback of your music using its 3 physical buttons and its volume wheel.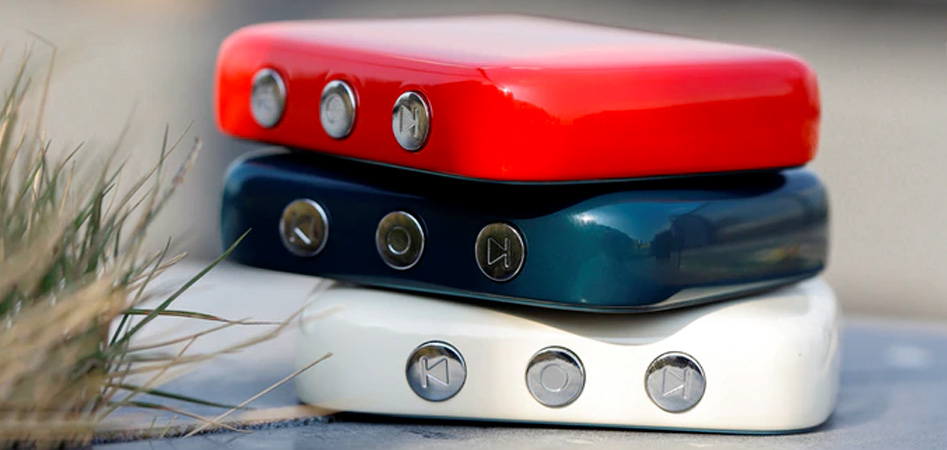 High degree of autonomy
The DAP's autonomy can go up to 21 hours in continuous reading. Enough to enjoy uninterrupted listening during a long haul flight or a full working day. The Q1 can be easily recharged through its universal USB-C port.
Small but sturdy
The Q1 is extremely compact, but benefits from a high quality construction ensuring excellent durability. Its unibody body is made of Zinc and the screen is protected by a layer of 7H tempered glass. In addition, the unit comes with a silicone shell.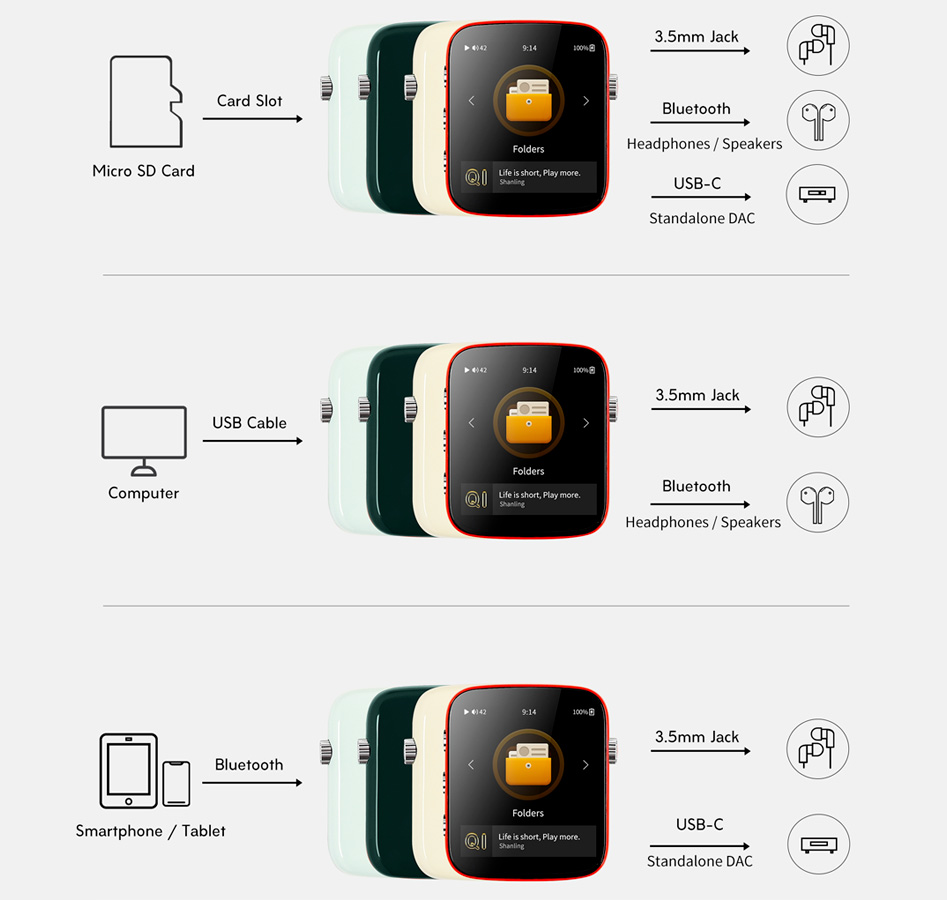 Customer comments
| Author/Date | Rating | Comment |
| --- | --- | --- |