Secure your home with the EPIC 5G digital smart lock, a simple yet sophisticated digital lock that offers the essentials for securing your home in four ways - fingerprint, PIN, RFID card and your smartphone. With advanced management features such as scheduled entry and one-time PIN, this smart lock gives you transparency on your home's security all thanks to the smartphone app, so that no one goes in your property unnoticed, perfect for large households and AirBnbs.
Sample of Installation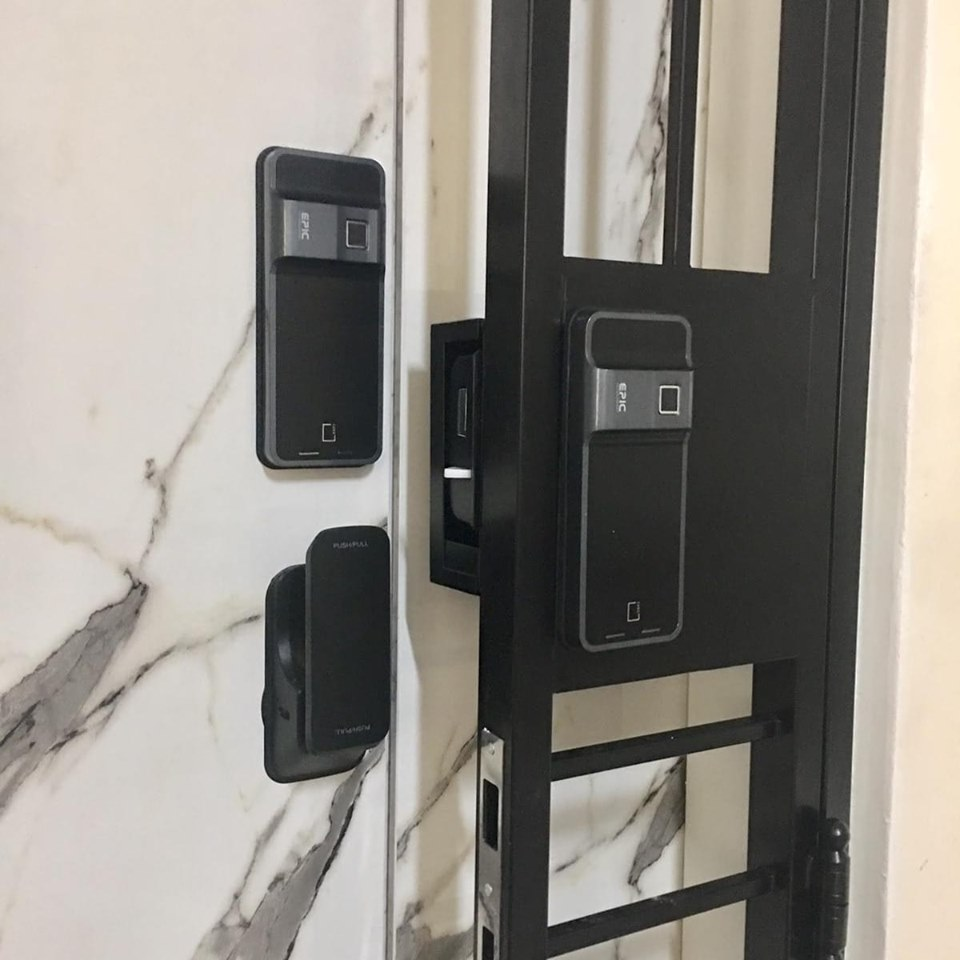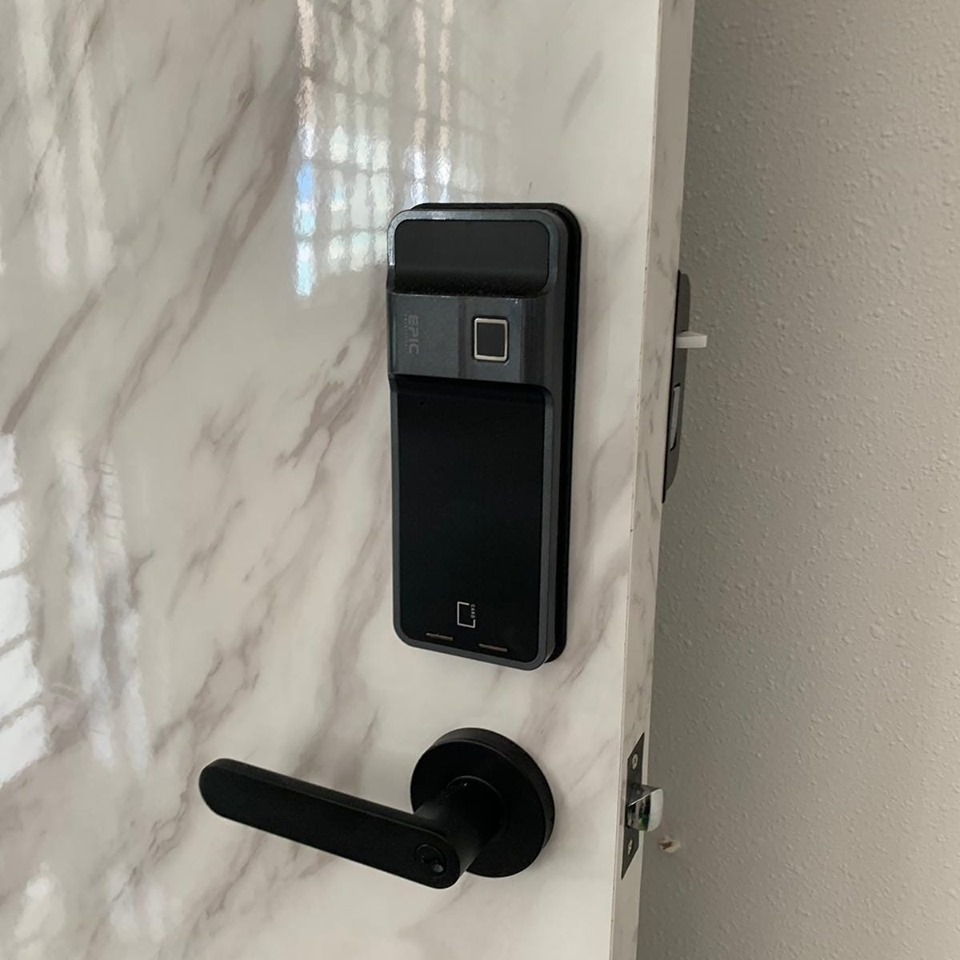 Installation and Purchase Procedure
All digital locks sold come with free standard installation within Peninsular Malaysia, extra charges may apply for East Malaysia customers and is subjected to your area of installation, please send us a message to to find out more info. After purchasing the lock, please fill up the form here to schedule an installation date with our contractors.
Features
Fingerprint Authentication
Normal Pin & Guest Pin Number
Fingerprint Individual Registration
Fingerprint All-at-once Registration
Pin & RFID Card Authentication
Pin & RFID Card Individual Registration
Pin & RFID Card All-at-once Registration
Pin & RFID Card Individual Delete
Pin & RFID Card All-at-once Delete
Fingerprint Individual Delete
Fingerprint All-at-once Delete
Dual-Mode Security Feature
Internal Force Lock Feature
Multi-Touch Feature
Random Number Feature
Automatic Lock Setting
Manual Lock Setting
Fire Alarm
Anti-Hacking Alarm
Anti-Prank Alarm
1 Minute Lock
Deadbolt Error Alarm
Low Battery Alarm
Emergency Battery
Volume Setting
Mute Setting
Remote Control Feature
Home Network Feature
Bluetooth & Bluetooth Bridge Feature
Vertical Body
Hook Type
Product Dimension
Front Body : 75(W) X 175(H) X 25(D)mm
Back Body : 75(W) X 187(H) X 55.5(D)mm
Applicable Door Thickness
40mm ~ 50mm
Applicable Door Material
Wood, Aluminum
Authentication Method
Fingerprint & Pin Number & RFID Card & Bluetooth
Power Supply
DC 6V LR6 1.5V AA Sized Alkaline Battery 4EA
Emergency Battery
DC 9V Alkaline Battery (Sold Separately)
Fire Sensor
72 Degrees +/- 5 Degrees (Testing Room)
62 Degrees +/- 5 Degrees (Normal Room)
Material
Front Body : AL, ZN, PC
Back Body : AL, ZN, ABS
Accessories
2 RFID Epoxy / 2 RFID ISO
Registrations
1 Pin Number (Normal)
1 Guest Pin Number
1 Administrator Pin Number
Up to 200 RFID Cards
Up to 100 Fingerprints
Customer comments
| Author/Date | Rating | Comment |
| --- | --- | --- |