[Zone Positioning] The Aqara Presence Sensor FP2 (2.4GHz Wi-Fi REQUIRED) offers significant advantages over PIR infrared motion sensors by using a single radar sensor to monitor rooms of up to 40 m² (430 sq ft). You can also divide it into up to 30 zones, such as sofa, bed or desktop, etc. and set up individual automations for each zone. It is like having several PIR sensors at the same time with one Presence Sensor FP2. Please note: the FP2 is a wired sensor that should be constantly powered.
[Multi-Person & Fall Detection] The FP2 can simultaneously detect up to 5 people and trigger different scenarios and automation. Moreover, you can mount the FP2 on the ceiling and choose the Falling Detection Mode, which will detect and alert you through the app if someone falls. (Note: The FP2 is not a medical device, and can only be used for notification purposes)
[Multi-Ecosystem Support] The Aqara Presence Sensor FP2 is exposed as multiple sensors to HomeKit, Alexa, Google Home and Home Assistant. (Note: The device can be added directly to Home Assistant using HomeKit Controller integration) You can integrate the sensor easily without requiring an Aqara hub, which is a great solution for smart home enthusiasts.
[Ultra-High Precision with More Privacy] By implementing millimeter-wave radar technology, the Presence Sensor FP2 provides precise detection of movement without producing false negatives, even for slight movements. Also, the detection does not require a camera monitoring system, maximizing privacy for users. Also, thanks to its IPX5, the FP2 can also be installed in wet environments such as bathrooms.
[Built-In Light Sensor & Local Automations] Additionally, the FP2 has a built-in light sensor, which provides greater flexibility and enjoyment when creating lighting automations (Only available in Aqara Home, HomeKit, and IFTTT). Moreover, automations of FP2 are executed without sending to the cloud and will keep working even if there is no internet connection.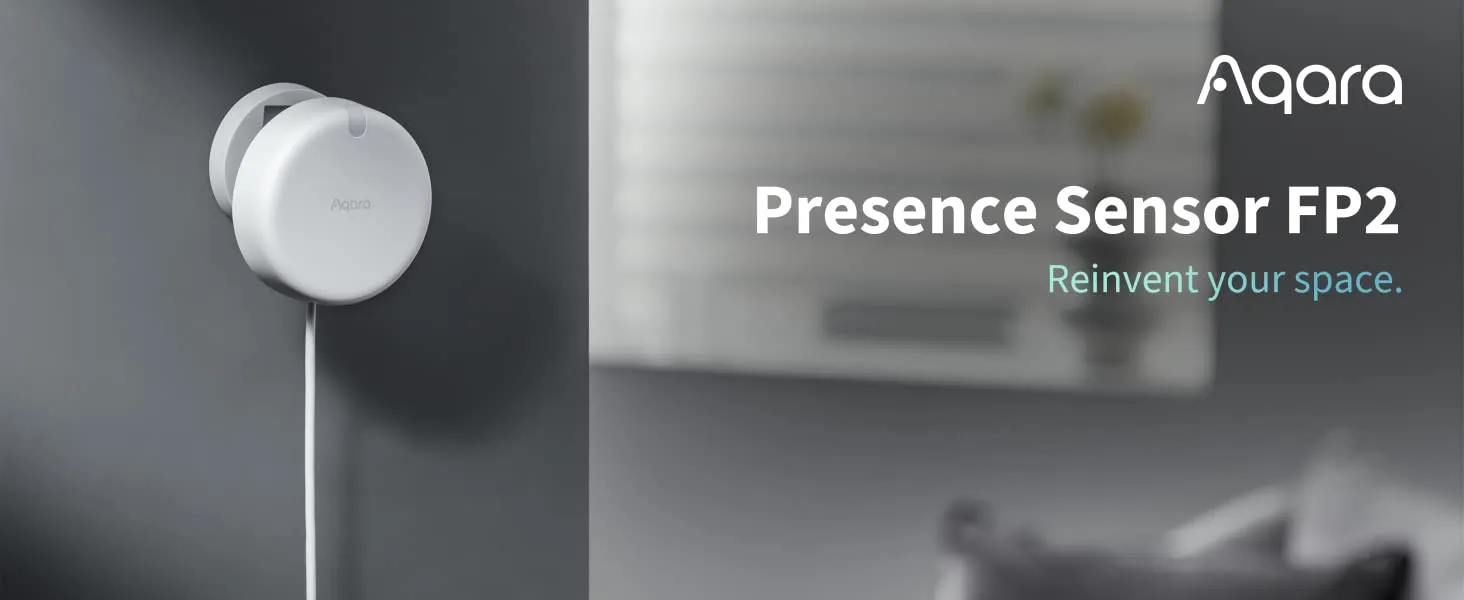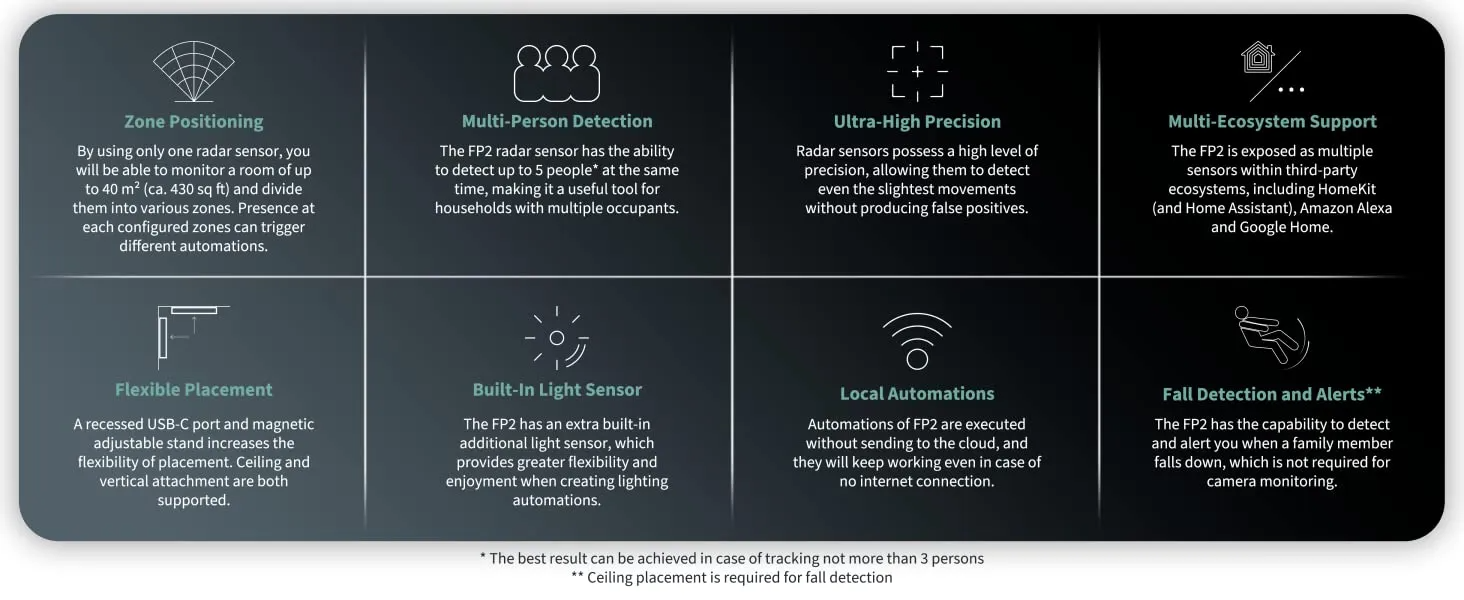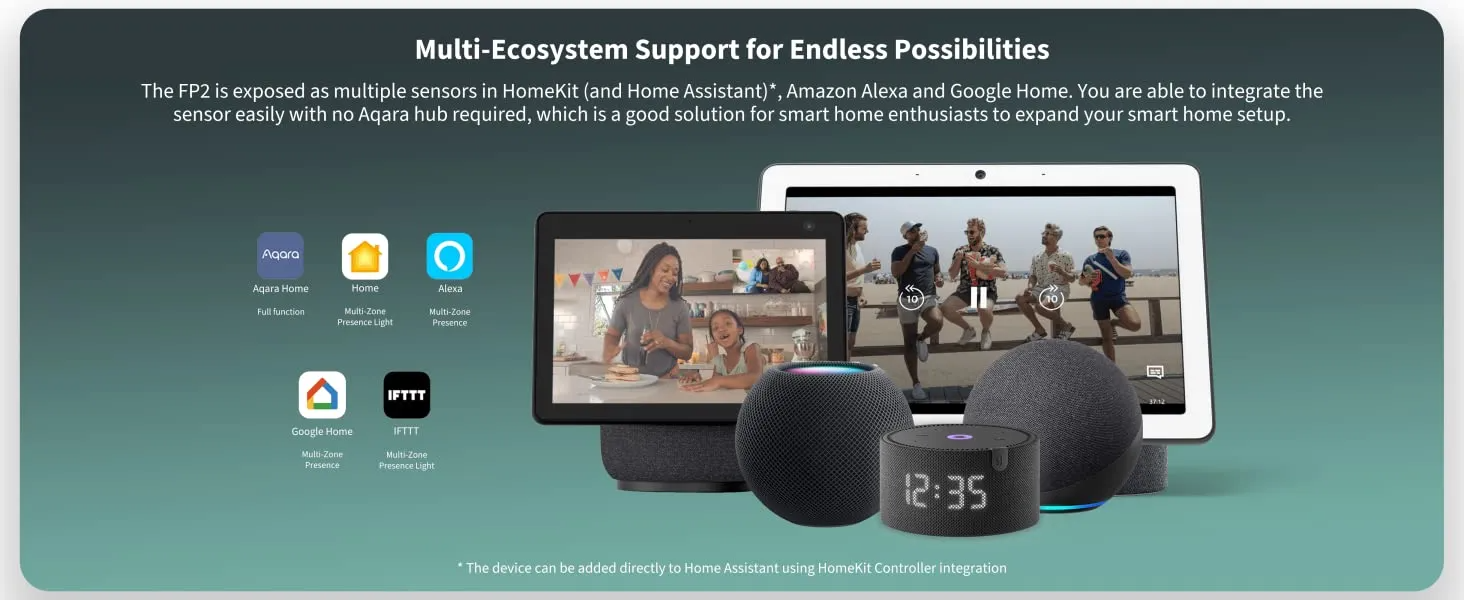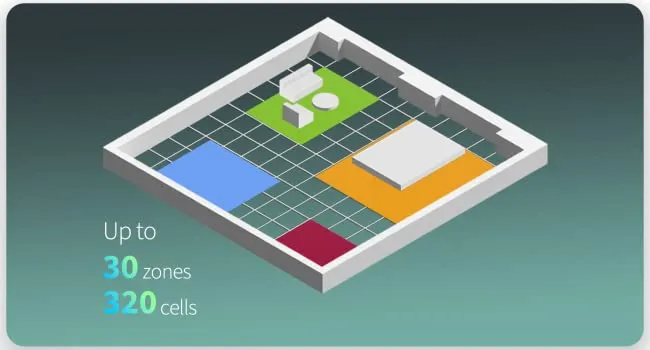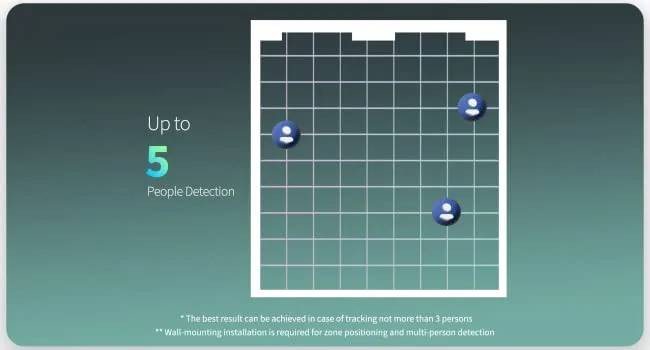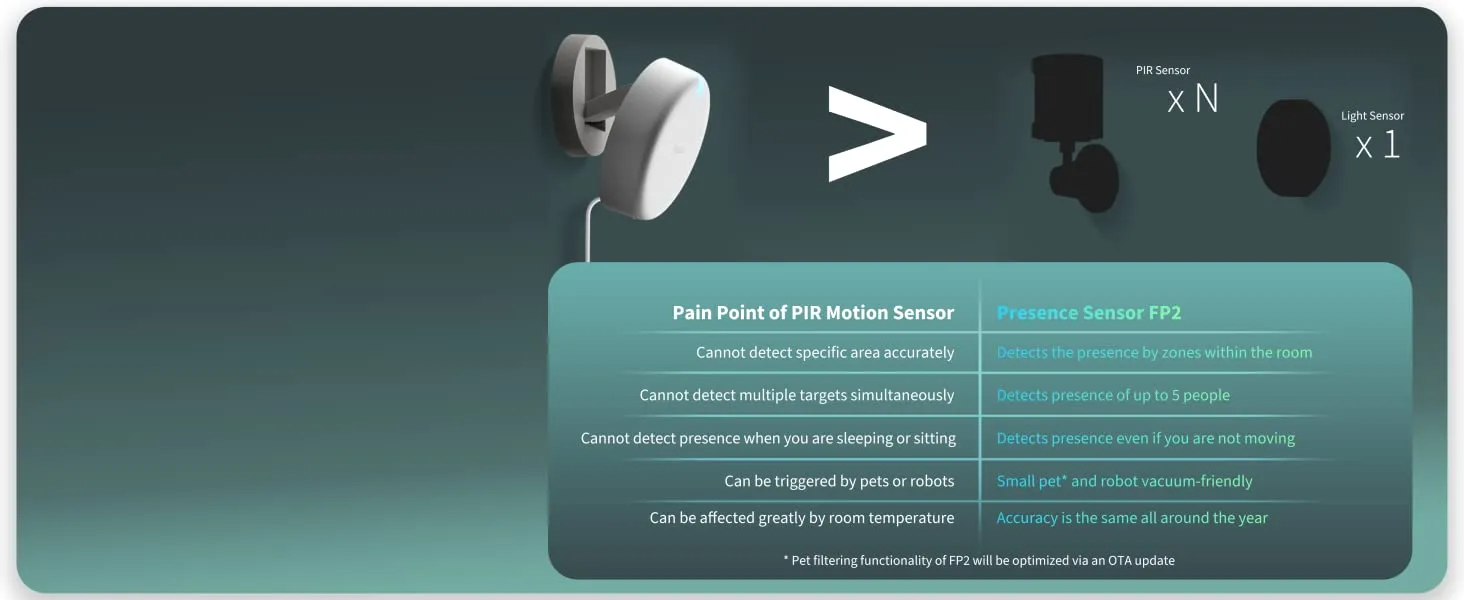 Customer comments
| Author/Date | Rating | Comment |
| --- | --- | --- |