Compact design

20mph Wind Rating

Automatic extra track assignment when a secondary source is plugged in (Right Channel)

No Batteries Required – runs off 1-5V from cameras, phones, and audio recorders

Includes: Microphone, Faux Fur Windshield, TRS Camera Cable, TRRS Phone Cable, Shockmount
The V-Mic D4 Mini is a high-quality, affordable miniature microphone that allows users to capture directional audio and reject sounds coming from off-camera. The D4 Mini utilizes a new offset shockmount that makes it the ideal microphone for use with wide-angle vlogging cameras or action cameras. The side-mounted output jack is also perfect for hybrid DSLR shooters who still want to use their eyepiece for taking photos. The V-Mic D4 Mini features an input jack that allows you to split your stereo audio tracks and easily insert a secondary audio source, like a wireless microphone, without a splitter cable.\
NOTE: The input jack's audio signal is combined with the audio signal from the V-Mic D4 Mini when using the TRS to TRRS smartphone cable.
What's in the box:
1x V-Mic D4 Mini

1x Faux Fur Windscreens

1x Yellow 3.5mm TRS to TRS cable

1x Yellow 3.5mm TRRS to TRS cable
Plug-N-Play
The V-Mic D4 Mini lets you capture great audio without the need for bulky audio gear. Just plug it into your camera's microphone input and you are ready to go.
AUX 3.5mm Input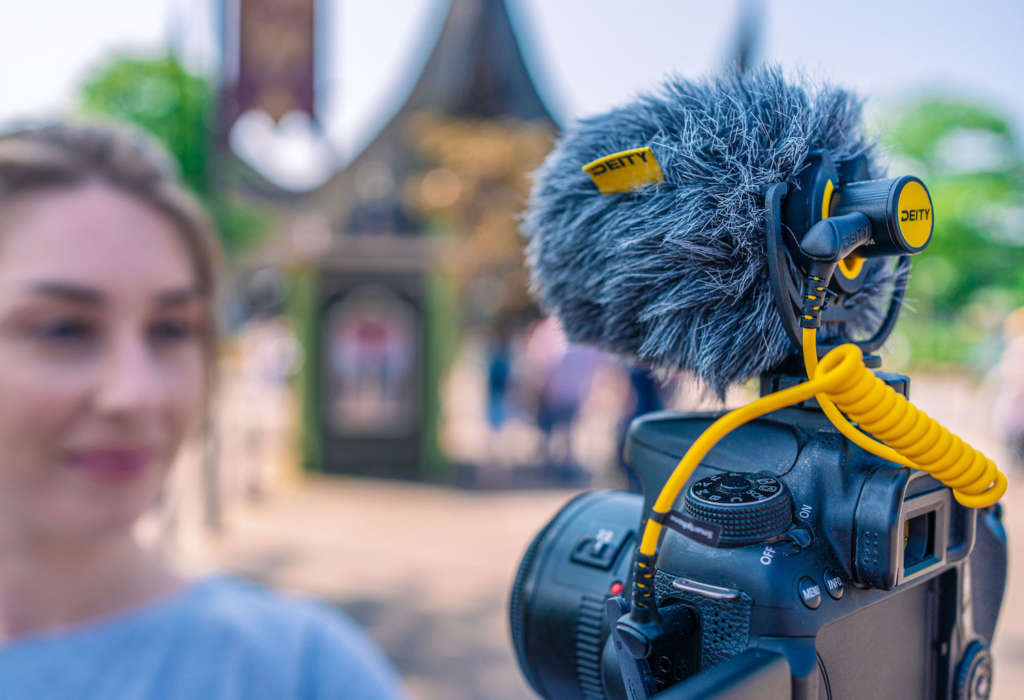 The V-Mic D4 Mini also has a very special feature that exemplifies our company motto of "Do More. Carry Less." It's 3.5mm AUX input sends audio to the right channel of your camera – perfect for adding a lav mic or micro wireless receiver. No longer do you need to buy special splitter cables. No more cable mess.
No Batteries Needed
The V-Mic D4 Mini runs completely off of the 3V Plug-In Power provided by your camera's microphone jack. Plus, the 3V Plug-In Power is passed along through the 3.5mm input jack on the V-Mic D4 Mini, allowing you to use passive TRS lavalier microphones.
Cable Management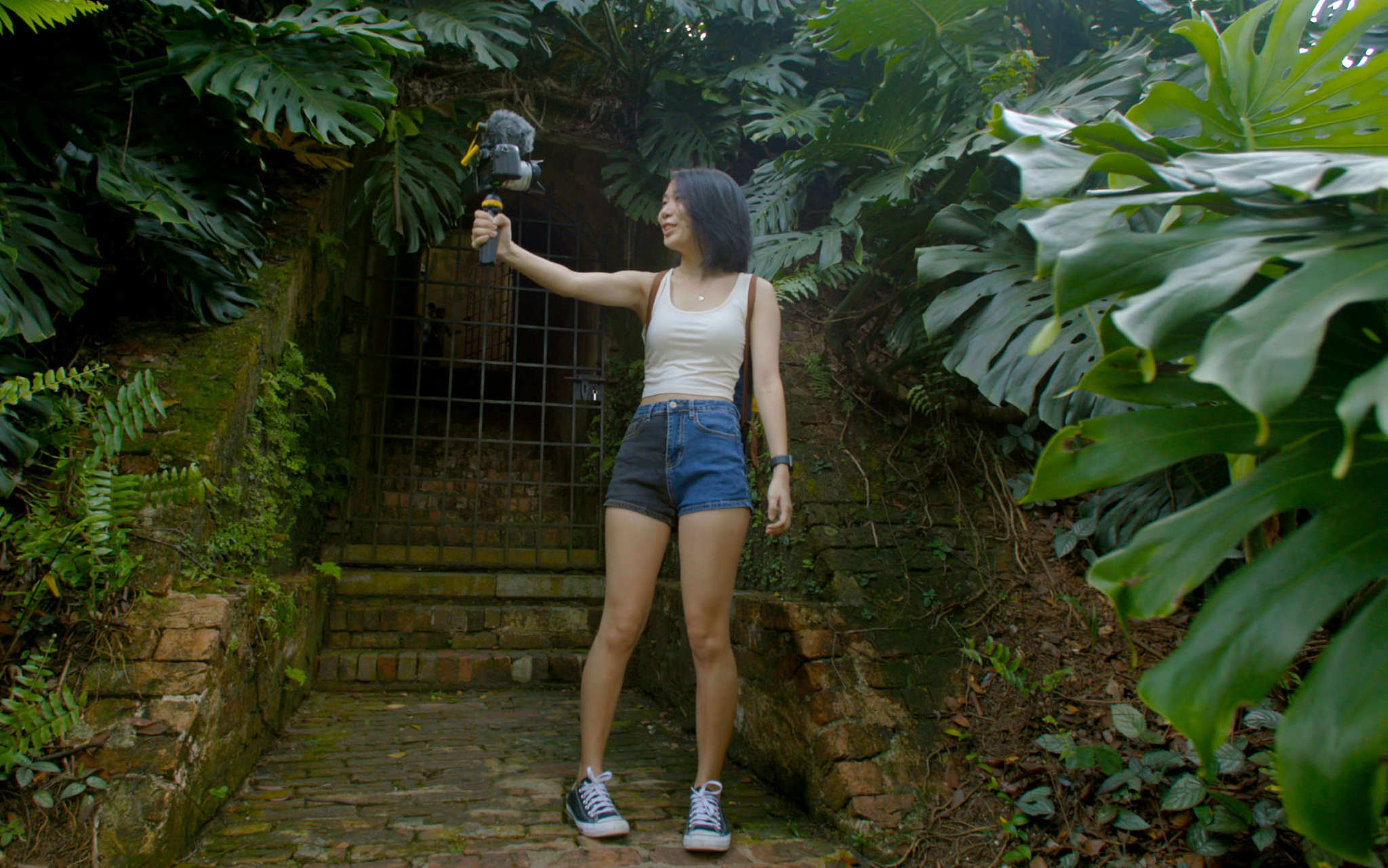 Prevent bounce and keep your cables in place using the cable management slots on the cold shoe. Large slots are for 3.5mm camera cables while the smaller slots are for lavalier wires.
Customer comments
| Author/Date | Rating | Comment |
| --- | --- | --- |