Segway-Ninebot Electric KickScooter D Series D18W
Highlights:
10″ Air Tires with Inner Tube, IPX5 Water Resistance
Electronic Anti-lock Braking System (E-ABS) Front Brake, Rear Drum Brake
3 riding modes (Eco, Drive, Sport); 1 Walk Mode
Sturdy and easy to carry structure
Bluetooth connectivity
Smart-BMS(Battery Management System)
Size Folded (LxWxH): 500 x 480 x 1143mm
Weight: 14.8kg
Max speed: 25km/h
Max Range: 18km
Climbing Angle: Up to 10%
Max Payload: 100kg
2 Years Warranty by Ninebot Malaysia (Terms & Conditions Apply)
Segway-Ninebot Electric KickScooter D Series D18W Features
THE KEY ELEMENT TO UPGRADE YOUR COMMUTE!
Ninebot KickScooter D series
The Ninebot KickScooters D series comes with 3 models: the D18U, D28U and D38U. These models come with a fiery design, with bright red footboards that will surely catch your attention. The D series comes with 10-inch large air tyres with an inner tube that offer you both comfort and a smooth ride. With ranges of up to 18, 28 and 38 km, these products will be your new way of moving with a speed of up to 25 km/h.
Lighting a safe journey
To guarantee the safety of all riders, all models have front, brake and rear LED lights. With the 2.1 W built-in front light, you can clearly see your path at any time of the day.
In addition to the lights, all models come with certified E-MARK reflectors on the front, side and rear part of the KickScooter, making it easy to spot you in the low lighting conditions once a light is shown in your direction.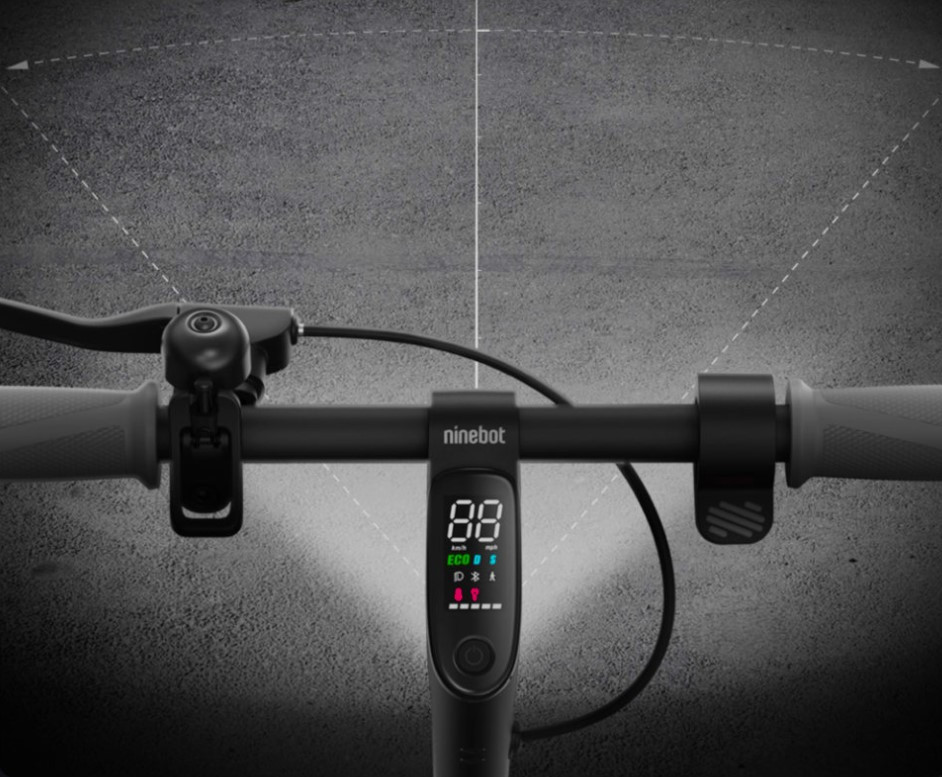 Safety and comfort thanks to the large tyres
All models of the D-series have 10-inch large air tyres with inner tubes to offer a comfortable, smooth ride to you. The polymer lining and wear-resistant thread in the tyres bring steadiness and the best durability.
On the wheels, you will also find the two independent brakes controlled by the lever. On the front wheel, we have an Electronic Anti-lock Braking System (E-ABS); and on the rear wheel, we have a drum brake. The combination of these brakes brings you both more stability and safety in your commutes.
Multiple choices to see on the easy-to-read dashboard
All Ninebot D-series models come with a full colour LED dashboard display with one control button that makes it easy to turn on/off your KickScooter, turn on/off the front light and switch between the following riding modes:
Energy-saving mode (ECO): with a speed of up to 15 km/h, this mode allows the battery to last longer, providing you with a longer range
Standard mode (D): this mode is the perfect combination of speed and range
Sport mode (S): this mode is quicker and has a more powerful drive
Lastly, the walk mode: with a speed of up to 5 km/h, this mode allows you to easily push your KickScooter alongside you as you walk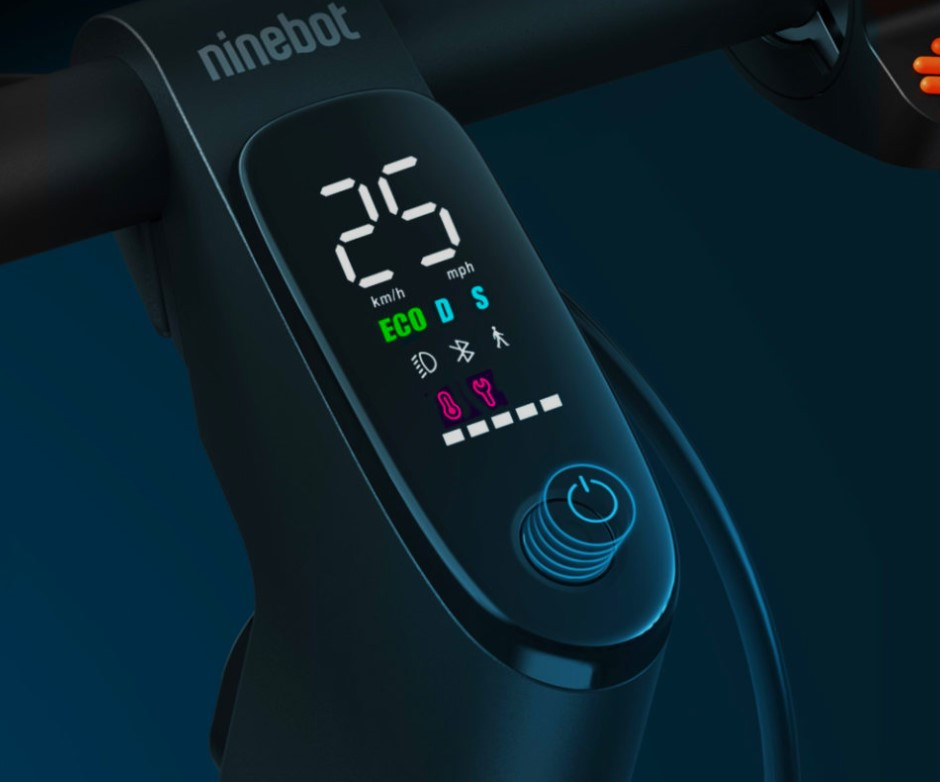 Commute through all terrains
With a front-wheel drive and sustainable propulsion from the motor, shown in the power output of the KickScooters, you can able to ride on all kinds of terrains.
You can commute through different environments due to these factors on each model:
D18W: with a 250W power output, the climbing angle can go up to 10%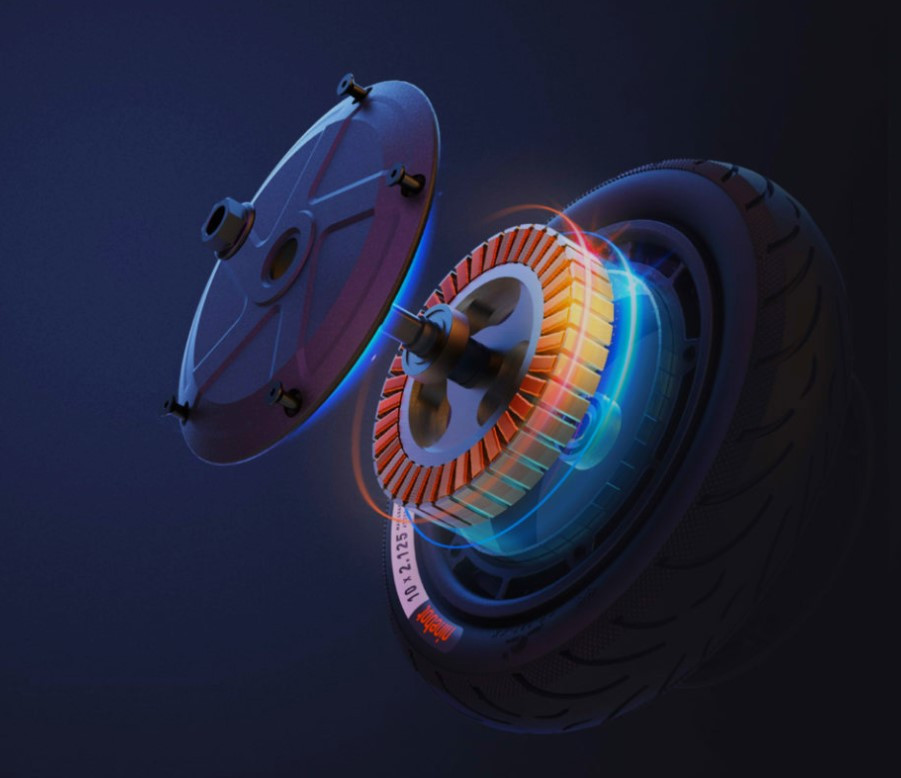 Sturdy and easy-to-carry structure
The D Series has a double tube frame that forms a triangular shape, creating a strong and stable structure for the KickScooters. This solid frame can support a payload of up to 100 kg for the D18W
Additionally, this model has a 2-step folding mechanism that can be operated with one hand. Putting your KickScooter away and carrying it is made easier due to the easy and secure locking/unlocking system.
Benefit from the Smart Battery Management System (BMS)
The D Series comes with a battery with a recovery system that guarantees no battery is wasted throughout the journey and that closely monitors its performance.
Each model of the D-series has its own battery capacity, which influences the range of the KickScooter (18km), and the charging time:
D18W: has a battery capacity of 183 Wh (5100 mAh) and takes approx. 3.5 hours to fully charge.
Charging the different KickScooters is easy thanks to the easy access to the charging port located on their footboard.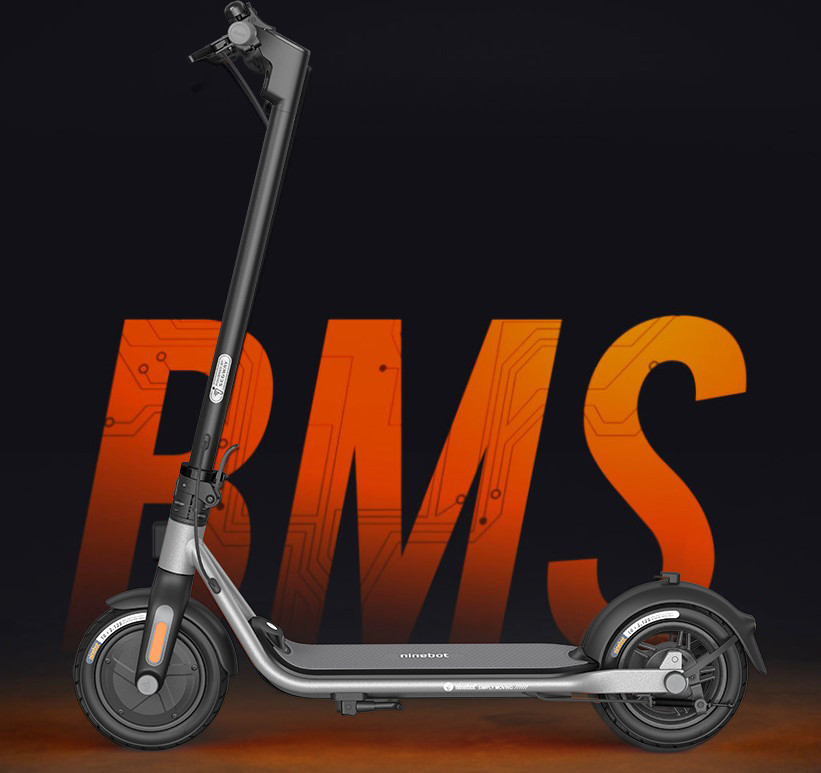 Customer comments
| Author/Date | Rating | Comment |
| --- | --- | --- |